Why choose the Carlin Law Firm to represent you?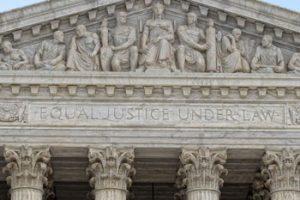 The answer: With over 25 years experience, we not only care, but we also get results
Disclaimer
The Carlin Law Firm does not guarantee any case results. The description of cases, trial results and settlements described on this website are actual case results handled by James Carlin, but these results are only representative of the personal injury cases we handle and do not guarantee future results. Each case is unique and must be judged on its own merits, facts and conditions.
Case Histories
Recent personal injury recoveries
$600,000.00 settlement for 41 year old woman injured by surgical errors on gall bladder removal procedure
$96,000.00 verdict for 55 year old woman who sustained whiplash injury due to intersection collision
$400,000.00 settlement to 5 year old girl injured by a rear end truck collision. She sustained significant damage to her teeth requiring multiple surgeries.
$180,000.00 settlement to 58 year old man injured by a garbage truck collision causing a distal radius fracture to his arm.
$1.25 Million settlement for a 5 year old girl for a mild traumatic brain injury suffered from a rear end vehicle collision.
$225,000.00 Jury verdict for a 62 year old man who required cervical fusion surgery from a front end vehicle collision.
$200,000.00 Jury verdict for a 41 year old woman with a severe case of whiplash related to a rear end collision.
$64,000.00 Jury verdict for a man whose knee was injured by a violent patron in a tavern.
$144,000.00 Settlement for a man with three rib fractures and lumbar spine fractures from a rear end motor vehicle collision.
$130,000.00 Settlement for a woman with cervical fusion at c6-7 vertebra injured in motor vehicle accident.
$195,000.00 to 56 year old motorcycle accident victim requiring reconstructive knee surgery.